David Lux, Senior Pastor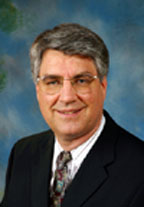 Welcome to the Saint Paul United Methodist Church Web site. After Bono (the rock star and lead singer of the band U-2) spoke at our church in December 2002, he told a reporter that we were an amazing church. At the time, he was starting a Midwestern tour to raise awareness about the AIDs crisis in Africa. He was "amazed" that we were already doing something in that area of mission. He was amazed that we were so welcoming and warm, and commented about the great spirit and atmosphere in the worship service.
I agree with Bono, we are an amazing church. It is a real joy to serve Saint Paul Church as the senior pastor because people of all ages and backgrounds think we are an amazing church. We want to continue to be amazing with our worship and music, our Christian education program for all ages, our mission outreach locally and globally, our connection to the Lincoln community and universities, our fellowship and friendliness. I hope you will enjoy looking at all our church has to offer and come see us. Ultimately it's not so much our goal that Saint Paul Church be seen as an amazing place, but that people who come here will experience God's amazing grace.
David Lux